THERMAL INSULATION - TC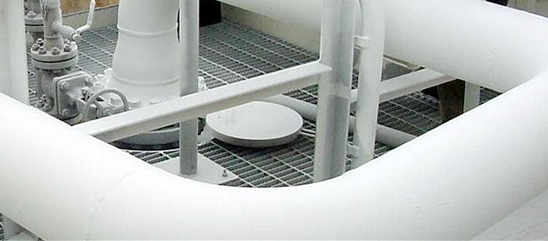 Finally, a new alternative to traditional thermal insulation (rockwool + aluminum shells) offering the same coefficient of insulation but applying more economically and in thinner layers.
MetalTec TC is a waterborne, single component coating applied with spray gun or brush in thicknesses ranging from 600-800 microns per layer.
Our MetalTec TC product is applied on pipes, boilers tanks, vessels, evaporators, distillators, crystalizers, or any surfaces at service temperatures from 15° to 240°C without shutting down the installation.
Metaltec TC complies with the environmental protection charters. It is a "green" product certified as non-hazardous, non-toxic and biodegradable...